City of Wloclawek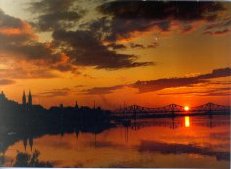 A Duke's city. Its beginning dates since year 1000. Today one of the five biggest cities in Kujawsko-Pomorskie province.Worth seeing here are among others a 700-years old Gothic cathedral and an even older st. Vitalis church. You can walk through Sienkiewicz Park alleys which lies beneath the cathedral by the river of Zglowiaczka. Visitors should go to the dam on the Vistula river, where you can see a pope's cross which commemorates a martyr death of father Jerzy Popieluszko, Solidarity chaplain. In the evening you can drink a beer in one of the bars in the Old Town or go to the disco.
Ciechocinek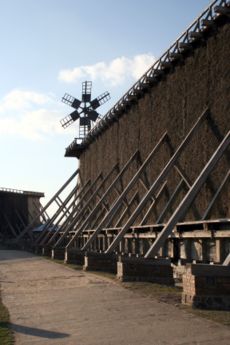 Pearl of Polish health resorts. Placed by Vistula river, 30km from Wloclawek and 15km from Torun. It's famous for its brines and a friendly climate good for the respiratory system. Many hotels and sanatoriums bring high level of SPA features. The 19th century "Lazienki" are worth seeing, a brine fountain, old salt graduation towers and the only wooden theatre in Europe.
Raciazek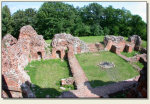 It's an over 700-years old town. The Polish king Wladyslaw Jagiello rested many times here . From here he went to Grunwald in 1410 for the big battle with Teutonic Knights. The castle's ruins and a church containing paintings as well as church accesories donated by king's wife Jadwiga are worth seeing.
Kowal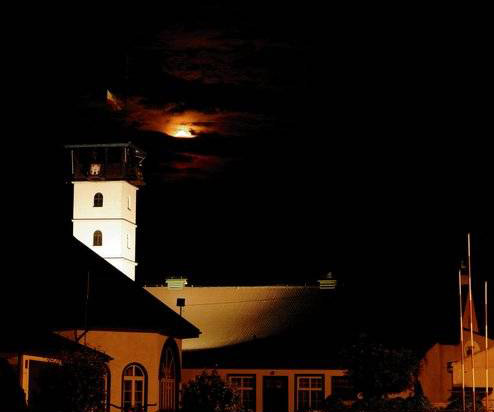 A small town just 14km from Wloclawek on the no.1 national route. Here the Polish king Kazimierz Wielki was born, and the local football field has the name after the greatest football coach in Poland - Kazimierz Gorski. In the vicinity of Kowal, around it's lakes many Polish celebrities have their cottages placed - ie. actor Jan Nowicki and director Marta Mesarorz.
Brzesc Kujawski

This town was the place of residence of another polish king Wladyslaw Lokietek. From here he went to Plowce in 1331 to perish the Teutonic Knights. In Brzesc there's one of the best Arabic horses breeding in Europe.
Wloclawek region

Over fifty lakes are around Wloclawek. Surrounded by forests, these are very good places for rest and fishing. You can do water sports on the Wloclawek Lake, there are marinas in Zarzeczewo and Dobiegniewo where you can rent a boat and windsurfing boards.